I'm so excited for the first day of holiday mini sessions, which is this Sunday, September 20th, on the beach in Newport Beach.  This is the only beach mini session day scheduled so if you are looking for a beach photo for your holiday card, now is the time to book.  I still have two spots available so get them before they are gone!  If the beach isn't your thing, no worries! There are two more dates of mini sessions coming up in the next few weeks.
OUR HOLIDAY CARD GALLERY IS NOW AVAILABLE!
Holiday cards are included in the price in the holiday mini session (and can also be purchased a la carte with a full session).  If you'd like to see the holiday cards we are offering this year, head on over to the Cindy Chen Photography website,  and visit the "Client Proofing" section.  The password to access the card gallery is "holiday".   There is something for everyone… modern, playful, classic or traditonal.
If you missed our holiday mini session post, you can find all of the information by clicking here.
And since a post isn't complete without a picture, here is an outtake from a recent session at the beach. 
Once the session is done, what do boys want to do next… get dirty and play in the sand of course!!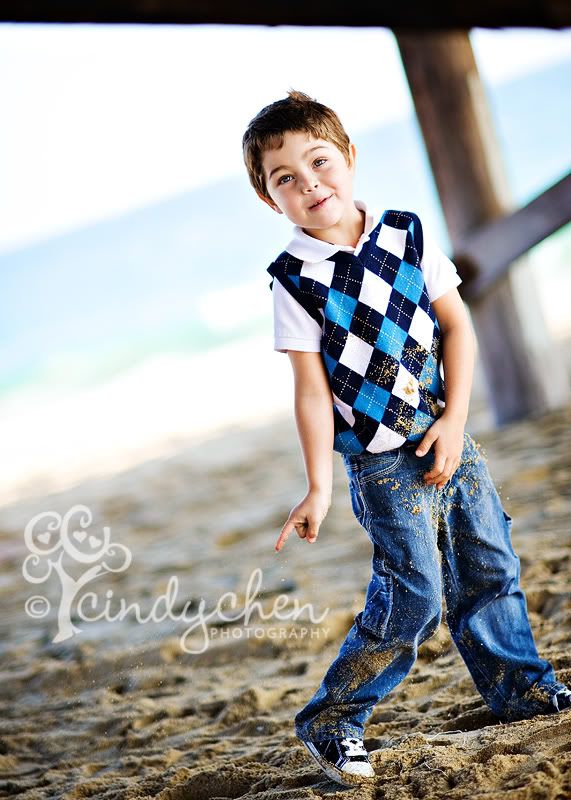 As always, if you have any questions, please don't hesitate to contact me!  Have a wonderful day!