Here is a Valentine's Day wedding proposal you soon won't forget!
Rey and Misty were in Anaheim on a mini vacation from the Bay Area… part birthday celebration for her, part Valentine's Day getaway, and also part being there with Rey's family to be a part of his nephew's first trip to Disneyland. Little did Misty know, this trip to Disneyland was going to be a little more special than just that.
Rey's sister Liza (who also happens to be one of my oldest and dearest childhood friends) decided to make an appointment to have a caricature drawn of her son to commemorate his first visit to Disneyland.  Right on cue, little guy fell asleep just before his appointment.  Rey and Misty ended up taking the spot and had a caricature drawn of them instead.  After an hour of sitting  and seeing a HUGE crowd assemble (who knew the caricature stand at Disneyland was so popular **wink, wink**), this was the final result.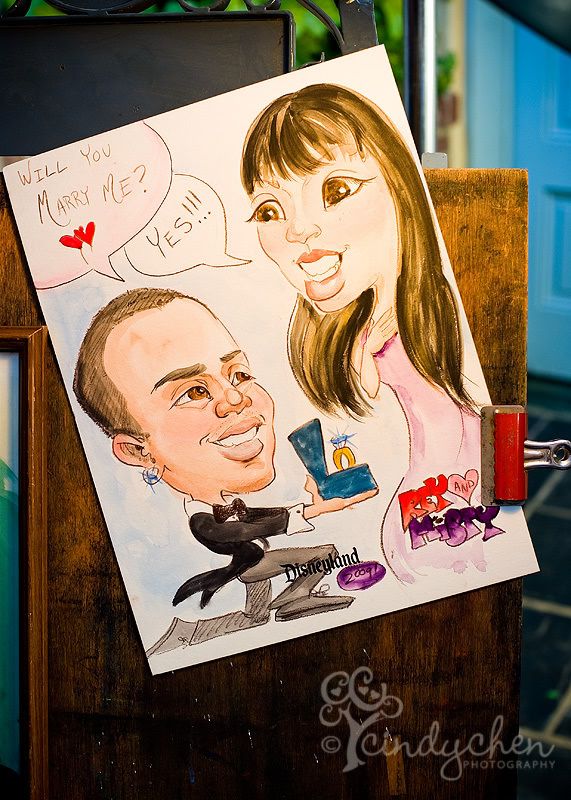 (Side note: the artist didn't put Misty's reply in until after she said it, this photo was taken after the engagement took place)
So back to the story… when the artist was finished, Misty got up to take a look and it took a quick moment for it to register.   She turned around to find Rey on one knee with the ring his hand.  He asked her to marry him and her reply was yes!   It was the cutest proposal ever!  The HUGE crowd cheered.  Strangers took pictures with their cell phones.  It was a magical proposal, so fitting for the Magic Kingdom and happiest place on earth!
More pictures of the proposal!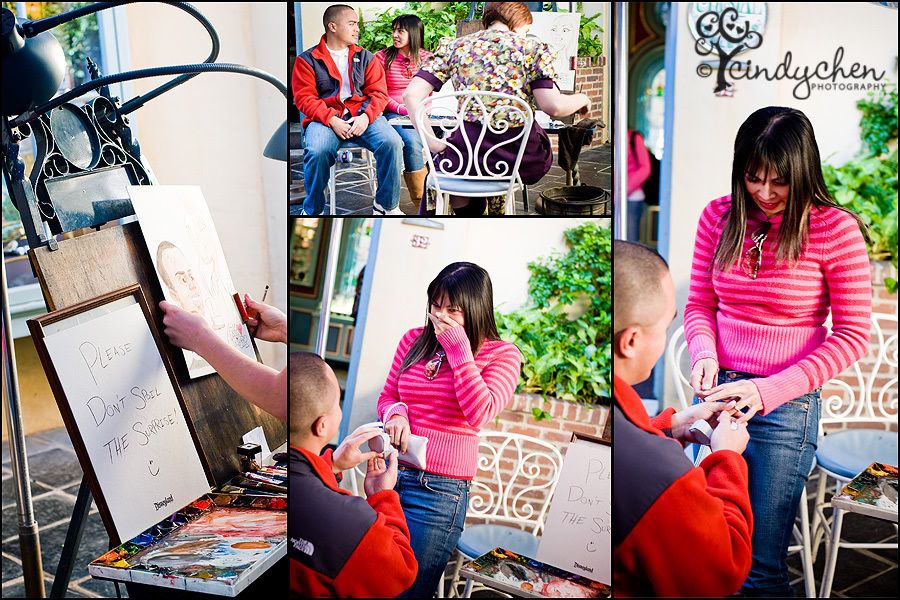 See the lady in the doorway in this last one?  I think all the women there were feelin' the love… awwwww….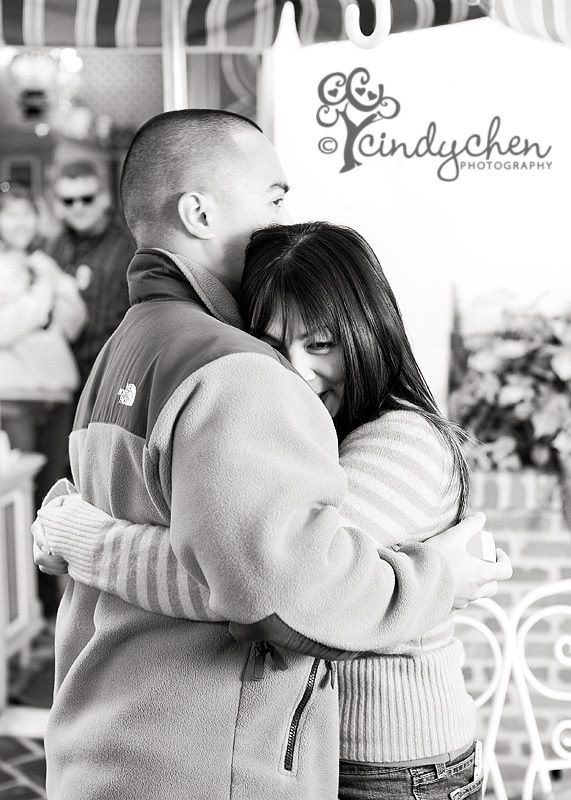 Congratulations Rey and Misty!  I am so happy for you two and wish you nothing but love and happiness! I'm glad I got to be there to capture this amazing moment for you guys!  Good job Rey!