This post is a special one.  Sebastian's mom is a dear friend and one of my first clients when I began my photography business last year.  I've had the opportunity to photograph the little guy in utero, as a brand new baby, and last week, for his one year photos.   The W family is moving to China at the end of the month and I was so happy we were able to have his session before they left.   It has been such a honor to watch this little guy grow up and to document his first year of life.
Happy in the leaves. 
(Contrary to poplular belief, some places do have fall in Southern California!)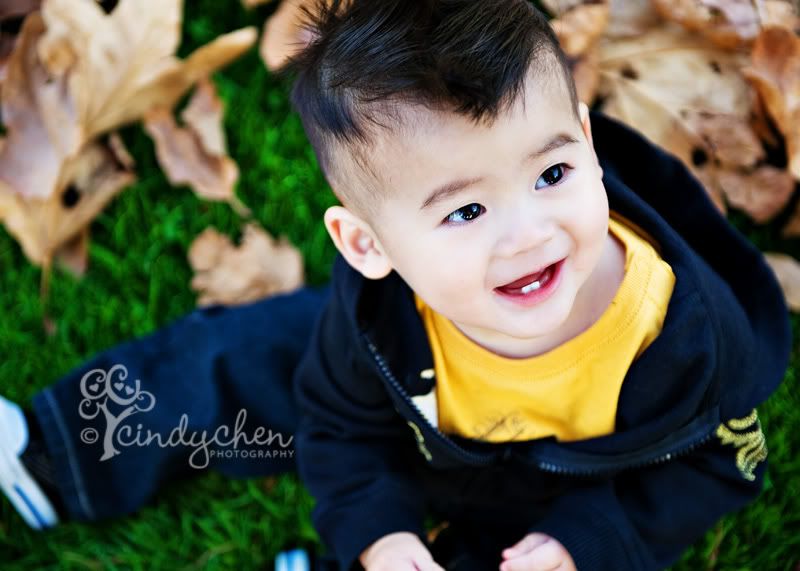 I think mom is the funniest person in the world.  She makes my heart feel super happy.
Wishing I could walk… but because I can't just yet, mom's always ready to help out.  Yay!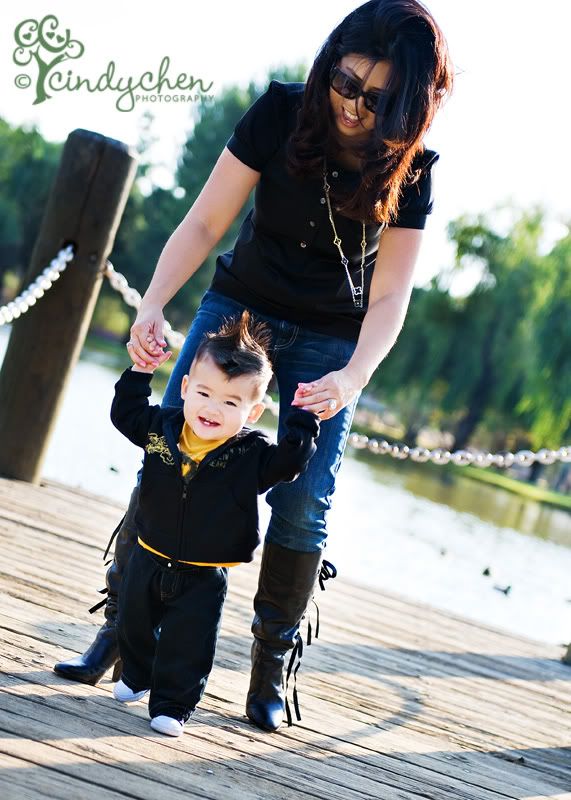 Handsome little man.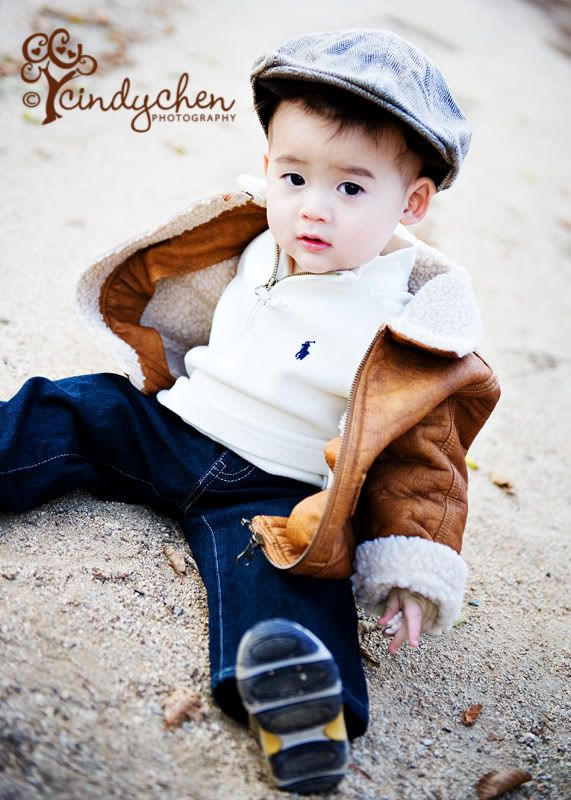 And luckily for scheduling, Dad was is town so we were able to take a few family pictures too. 
The finale to this sneak peek!
Thanks again for choosing me to photograph your adorable son and gorgeous family.
Best of luck with your move to Shanghai.  I still can't believe you are leaving!  You will be missed by many!