This beautiful little one was baptized on Sunday…
surrounded by the love of God, her parents, godparents, family and friends. 
It was truly an honor to celebrate with them and photograph this very special day in her life.
 Baby K was happy and content through the entire ceremony and didn't make one peep… even when the priest poured holy water on her head.  In fact, not a single baby (or toddler) cried during the baptism, and I believe there were 11 kids.   This father was really good!
 Baby K with mommy, daddy, and her godparents.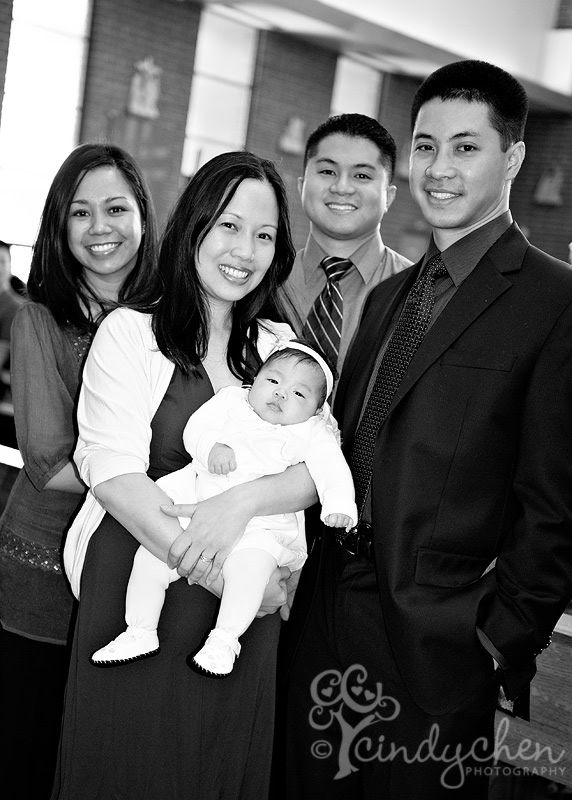 And when I said in the beginning, she was surrounded by the love of family and friends, I wasn't kidding.  : )  This entire group was there to celebrate baby K's Baptism with her.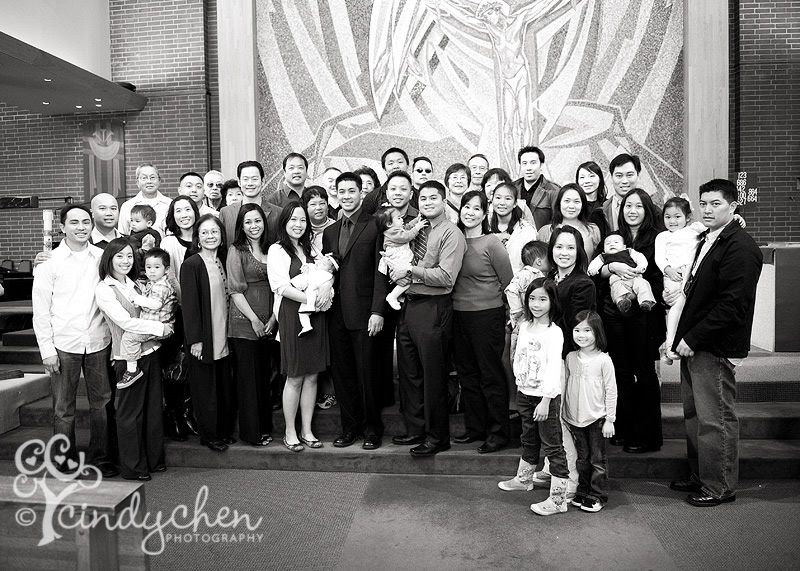 And one last picture… in addition to her baptism, there was also a celebration for her 100 days of life (a Chinese tradition). 
Here is a a shot of her "red egg" cake.  Not only was it cute, it was delicious too!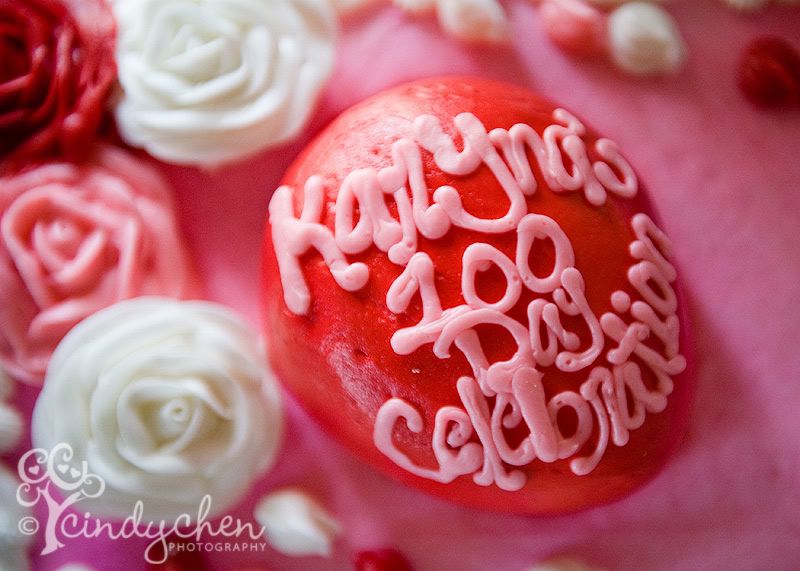 L family, I was honored to photograph your daughter's very special day.  Thank you!